MORE SOUND ALL AROUND

The all new BOSE® Soundlink
Revolve and Revolve+.
Small speaker, big leap forward.
Shop now
Your winter beauty gift

Receive your complimentary
gift, valued at over $200 when you
spend $75 or more on Lancôme
View details
Shop now
More to keep you warm this winter
View catalogue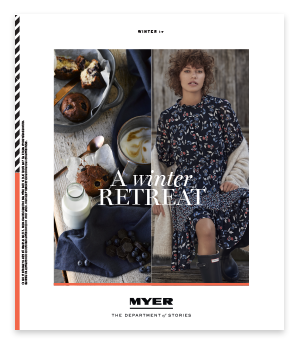 BATHROOM FAVOURITES

Living textures bath towel
HOT PRICE $23EA View details
Shop now
Discover the future of shopping with our latest denim arrivals.

Shop now. Enjoy now
PAY LATER
Now available for purchases online over $100.
Pay in four instalments.
Find out more
THE NEW NORMAL
Statement maker; conversation starter; style leader.
It wasn't a question of when to wear denim, but how.
Discover more
20% OFF
Women's and men's denim including jeans, jackets, shirts and dresses. View details
Shop now