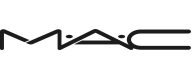 A luxurious domed face powder with minerals, slowly baked to provide a dimensional yet natural-matte finish. Provides perfect light coverage. Use to set and fix foundation or as a touch-up throughout the day. New mirrored compact.
...
More information
MAC
Mineralize Skinfinish Natural

Dark

Dark Deep

Dark Deepest

Dark Golden

Dark Tan

Give Me Sun!

Light

Light Plus
Medium

Medium Dark

Medium Golden

Medium Plus

Medium Tan
Sun Power
+ 108 Shopping Credits with a MYER one card
+ 162 Shopping Credits with a MYER one and MYER Visa card
We offer a range of convenient delivery options so that you receive your products in a way that suits you.