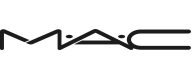 A brilliant formula that pushes the boundaries of colour. Each Lipstick holds intense amounts of pigment, resulting in extreme colour intensity, clarity and vibrancy. This luxurious gelled base melts on contact, providing fully sa
...
More information
MAC
Liptensity Lipstick
colour

Stallion
+ 92 Shopping Credits with a MYER one card
+ 138 Shopping Credits with a MYER one and MYER Visa card
We offer a range of convenient delivery options so that you receive your products in a way that suits you.