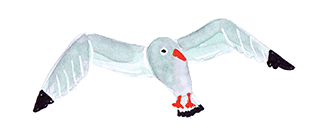 MYER
WARRINGAH
NOW OPEN
Myer Warringah will truly bring your love of shopping to life.
Discover Australia's most wanted brands, personalised services and leading
designer collections all delivered with a first class service.
How to get there
TAKE THE TOUR
Join Rachael Finch as she highlights the new
shopping experience at Myer Warringah.
Play video
IN-STORE SERVICES
Add that special touch to your visit with one of our services.
COMPLIMENTARY
PERSONAL
SHOPPER
Play video
CLICK &
COLLECT
Play video
CAPTAIN
SIP SOP'S
BARBER SHOP
Play video
FIRST CLASS
SERVICES
Play video
WARRINGAH SOUNDTRACK
The perfect accompaniment to your shopping experience.
BRANDS TO LOVE From international to local, discover Australia's most-wanted brands.
FIND YOUR WAY Getting to Warringah Myer is easy. Old Pittwater Rd (Cnr Condamine St) Brookvale, 2100
TRADING HOURS
Sunday
9.30 am - 6.00 pm
Monday
9.00 am - 6.00 pm
Tuesday
9.00 am - 6.00 pm
Wednesday
9.00 am - 6.00 pm
Thursday
9.00 am - 9.00 pm
Friday
9.00 am - 6.00 pm
Saturday
9.00 am - 6.00 pm